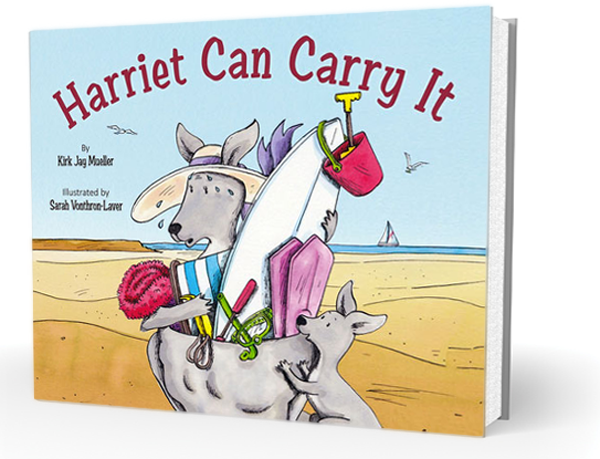 Harriet is a hardworking kangaroo mom. She delivers the mail each day, carrying loads of letters and packages in her humongous pouch. After a long week, Harriet decides to take a day off to relax and go to the beach with her little Joey.
Seeking peace and rest, the good-hearted Harriet embarks on her journey, carrying Joey in her comfy, spacious pouch. Along the way, she encounters a group of hilarious and quirky marsupials, who also want to go to the beach and ask Harriet to carry their stuff–from swim fins to a kayak. Poor good-natured Harriet cannot say no until. . . .
Filled with lively conversations in rhyming verse, Harriet Can Carry It is a uniquely playful story that makes reading aloud fun. Sarah Laver's endearing watercolors of marsupials capture the playfulness of the story, the memorable characters, and Harriet's long journey to the peaceful beach.

Buy the Book!